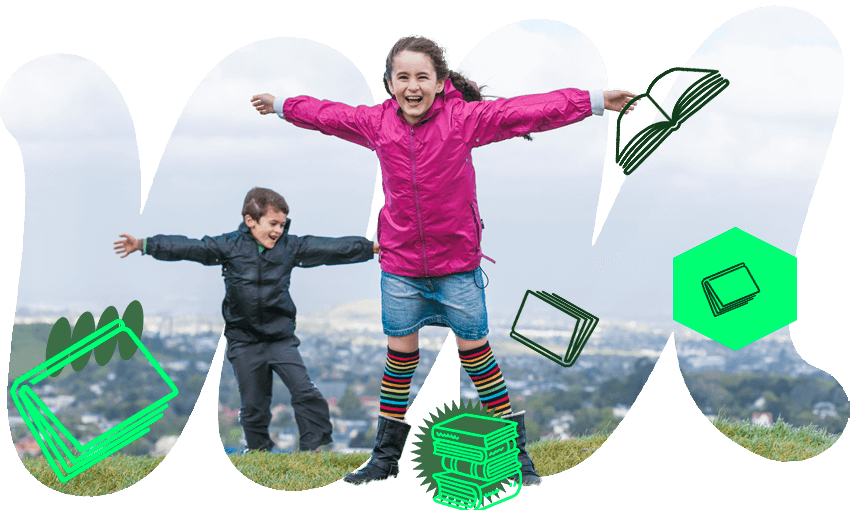 The Unity Books children's bestseller chart for the month of May
What's the best way to get adults to read? Get them reading when they're kids – and there's no better place to start than Unity's best-selling children's books.
AUCKLAND
1 Our violent ends by Chloé Gong (Hachette, $25, ages 13 and up)
Gong's romantic and bloody YA duology has been on the New York Times bestseller charts for ages now. Why are sales increasing again in New Zealand? Because the writer has returned home for a tour ahead of the release of her first adult novel, Foul Lady Fortune, which we are extremely excited.
Our Violent Ends is the second in the YA series.
2 These violent delights by Chloé Gong (Hachette, $20, ages 13 and up)
And this is the first.
3 The noisy book by Bravi Soledad (Gecko Press, $25, 0-2)
Inappropriate term. Do not make noise. Is just a large hardback book.
4 The princess of the lighthouse by Susan Wardell and Rose Northey (Puffins, $20, 3+)
Fantastic, terrific, wonderful, brilliant – honestly, we're thrilled with this new picture book and can't wait to see what Wardell and Northey come up with next.
5 Worst Pets in the World David Walliams, illustrated by Adam Stower (Harper Collins $27, 7-12)
"We have met the worst children in the world, the worst teachers in the world and even the worst parents in the world. Now you have to prepare for the worst of the worst… The world's worst pets!
Ah.
6 Count Creatures by Julia Donaldson and Sharon King-Chai (Two Hoots, $25, 3-5)
Julia D is always awesome, and this one is awesome even for her.
seven 1 to 20 animals in abundance by Katie Viggers (Lawrence King, $25, 3+)
Nine cats with matching hats, etc.
8 big emotions for little people by Rebekah Lipp and Craig Phillips (Wildling Books, $19, 2+)
I can't vouch for this one — I haven't seen it yet — but the Lipp/Phillips team made brilliant books on emotions and mental health long before it was cool.
9 Māui and Other Legends: 8 Classic Tales of Aotearoa by Peter Gossage ($40 Puffin, 4+)
The classic.
10 Favorite Volume 1 by Alice Oseman (Hachette, $28, ages 13 and up)
Via Wikipedia: "Oseman began publishing Heartstopper as a webcomic on Tumblr and Tapas in September 2016. It gained a significant following and Oseman decided to self-publish a limited run of physical copies of the first two chapters. On June 20, 2018, she launched a Kickstarter campaign to help fund the publication and, within two hours, achieved targeted engagement. In October 2018, Hachette Children's Group acquired the physical publishing rights…"
Now it's on Netflix, of course, and back on the charts.
WELLINGTON
1 These violent delights by Chloe Gong (Hachette, $20)
2 The princess of the lighthouse by Susan Wardell and Rose Northey (Puffins, $20, 3+)
3 Favorite Volume 1 by Alice Oseman (Hachette, $28, ages 13 and up)
4 Goose the artist by Kimberly Andrews (Puffins, $20, 3+)
Andrews is one of our favorite writer/illustrators. This is the fourth in his excellent series of picture books also featuring Puffin the Architect, Hound the Detective and Moose the Pilot.
5 Our violent ends by Chloe Gong (Hachette, $25)
6 Worst Pets in the World by David Walliams (HarperCollins, $27, 4+)
seven Mittens Adventures: Wellington's Famous Sound by Silvio Bruinsma, illustrated by Phoebe Morris (Penguin, $20, 3+)
Will there be a sequel after Moving mitts to Tāmaki Makaurau?
8 I Kissed Shara Wheeler by Casey McQuiston (Macmillan, $30, ages 12+)
Via the New York Times: "Casey McQuiston has written two best-selling adult novels, but their college debut, I Kissed Shara Wheeler, begins as a thriller: Shara Wheeler, daughter of the principal of Willowgrove Christian Academy, disappears in the middle of prom, and her college rival, Chloe Green, is determined to find out why. Shara's quarterback boyfriend Smith and troubled boy next door Rory round out our gang of Scooby investigators, and we're off on a classic missing-girl hunt.
Those two best-selling adult romances, by the way, were Red, White & Royal Blue and One Last Stop, both bright and funny and sexy and cool.
9 The noisy book by Bravi Soledad (Gecko Press, $25, 0-2)
10 Guide To Killing A Good Girl by Holly Jackson (Hardie Grant Books, $23, 10+)
"I love a good small town murder mystery and this was so good!!
trigger warnings: rape, drug use, pet death, kidnapping"
– chloe on Goodreads