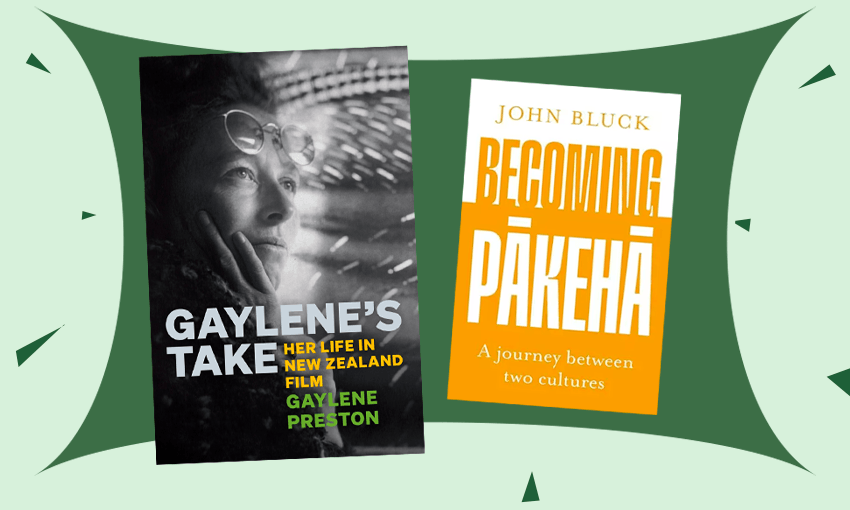 The Unity Books bestseller chart for the week ending November 18
[ad_1]
The only best-selling independent books chart published and available in New Zealand is the Top 10 list recorded each week at Unity Books stores in High St, Auckland and Willis St, Wellington.
AUCKLAND
1 Becoming Pakehā by John Bluck (HarperCollins, $40)
Retired Anglican writer and bishop John Bluck has published a new book – part memoir, part argument that the Pākehā and Māori worlds are becoming increasingly separate and fractured over time. Essential reading for those who feel uncomfortable being Pākehā or who want to better understand Māori-Pākehā relations in Aotearoa.
2 The seven moons of Maali Almeida by Shehan Karunatilaka (sort of books, $37)
Winner of this year's Booker Prize, Karunatilaka's satirical novel is set in 1989 during Sri Lanka's civil war and is told from the perspective of a dead man who has seven days to stay in touch with the living world. So far so juicy.
Neil MacGregor, 2022 Jury President, said: "This is a metaphysical thriller, a noir from beyond that dissolves the boundaries not only of different genres, but also of life and death. , of body and spirit, of east and west. It's a thoroughly serious philosophical adventure that takes the reader into "the dark heart of the world" – the murderous horrors of Sri Lanka's civil war. And once there, the reader also discovers the tenderness and the beauty, the love and the loyalty, and the pursuit of an ideal which justifies all human life.
3 Directly by Ruby Tui (Allen & Unwin, $37)
After the Black Ferns victory, Straight Up took off. Things reports sales are up 100% at Paper Plus, 76 people are waiting for a copy at Wellington City Libraries, and good news – Allen & Unwin is reprinting like crazy.
4 people person by Joanna Cho (Te Herenga Waka University Press, $30)
The most popular local poetry debuts in yonks (unofficially), which you can browse via this extract on The Spin-Off.
5 Little things like these by Claire Keegan (Faber & Faber, $23)
A beautifully written and touching short story set in 1986 Ireland. One of our top and best picks of the year.
6 Course by Ian McEwan (Jonathon Cape, $37)
The new McEwan continues to do its best-selling in style. Andrea from good old Goodreads says: "Masterful! I've had a top-to-bottom relationship with Ian McEwan's novels, but this one reaches the heights. Although it took me a long time to read (it's voluminous!), I didn't blame the author for a single moment of my time.
seven demon copper head by Barbara Kingsolver (Faber & Faber UK, $37)
The author of The Poisonwood Bible and The Lacuna reinvents David Copperfield, and the Guardian claims that the result "resembles in many ways the book she was born for".
8 Wawata – Moon Dreaming: daily wisdom guided by Hina, the Maori moon by Hinemoa Elder (Penguin, $30)
This jewel of Jessica Hinerangi Thompson-Carr exam here on the Spinoff: "His pukapuka rises and falls like the bosom of the sea. We begin in Whiro, a period of darkness and renewal. From this new moon we are led into the first light of Tirea, a beautiful moon that confronts us with vital pātai about our bodies, how we treat and value them. Elder does not hesitate to ask us the difficult questions. How can we be more indulgent towards ourselves? How can we recover our rage? What does that mean to say "I love you"? "
9 Femina: a new story of the Middle Ages, through women who are written by Janina Ramirez (WH Allen, $40)
A new story of the Middle Ages, where Janina Ramirez focuses her pen on the lives of women and how their stories were erased. From Jadwiga the female king to memoirist and pilgrim Margery Kempe and Princess Loftus, Femina is full of lives that will be new to many of us.
ten Needles and Plastic: Flying Nun Records, 1981 – 1988 By Matthew Goody (Auckland University Press, $ 70)
An illustrated story of the first years of Flying Nun to Christchurch, told through the stories of the records themselves. Denise Roughan of Look Blue Go Purple and The 3Ds says it is "a fascinating and uplifting book that is steeped in a wealth of fabulous photography and illustrations throughout. And Matthew Goody really gets it: rather than just express his exasperation with the label's idiosyncrasies in its first incarnation, he decides to unravel the conundrums presented by them. His inspired methodology and meticulous research resulted in this wonderful story – told as a series of stories – that absorbs go to woah.
WELLINGTON
1 Gaylene's Take: his life in New Zealand cinema By Gaylene Preston (Te Herenga Waka University Press, $ 40)
A new memoir from one of our finest filmmakers – think Mr Wrong, Ruby & Rata, War Stories Our Mothers Never Told Us and My Year With Helen. Jane Campion said: "I didn't know Gaylene was so hilarious. I loved these brilliant memoirs: part liar, part cowgirl, gossipy and determined Gaylene grows up in Greymouth and migrates into the wild 70s, ending up in the hard-as-gumboot world of New Zealand cinema. Her book is irresistible.
2 Directly by Ruby Tui (Allen & Unwin, $37)
3 The seven moons of Maali Almeida by Shehan Karunatilaka (sort of books, $37)
4 demon copper head by Barbara Kingsolver (Faber & Faber Kingdom, $ 37)
5 A story of New Zealand in 100 objects by Jock Phillips (Penguin, $55)
A new approach to the history of Aotearoa, perfect for plunging your toes into a fascinating story at the same time.
6 The passenger by Cormac McCarthy (Knopf, $50)
The 89-year-old McCarthy's first book since The Road, and that's not all – a second tie-in novel is out next month, so there's plenty of meat for hungry fans to chew on.
seven I'm glad my mother died by Jennette McCurdy (Simon & Schuster, $45)
The only thesis you need to feel happy to have never been a child actor.
8 Needles and plastic: Flying Nun Records, 1981 – 1988 by Matthew Goody (Auckland University Press, $70)
9 Wawata – Moon Dreaming: Daily wisdom guided by Hina, the Moon Maorie by Hinemoa Elder (Penguin, $30)
ten imagining decolonization by Rebecca Kiddle, Bianca Elkington, Moana Jackson, Ocean Ripeka Mercier, Mike Ross, Jennie Smeaton and Amanda Thomas (Bridget Williams Books, $15)
Imagine: we are approaching the end of 2022, and this little beauty is always a constant bestseller.
[ad_2]
Source link