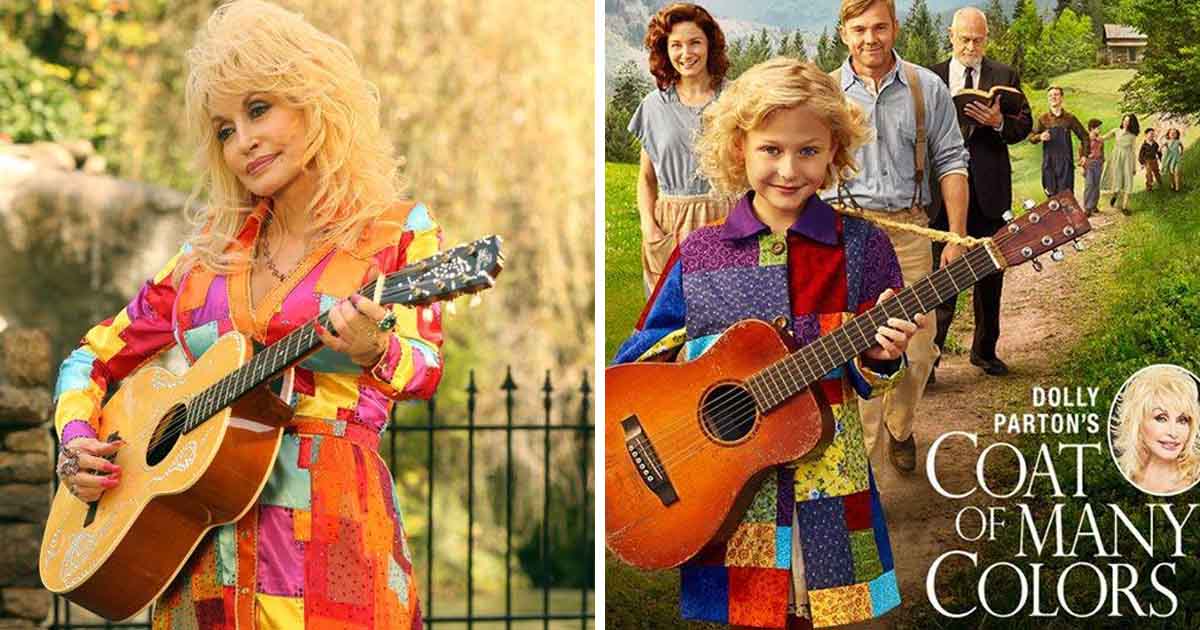 The true story of a country music legend
[ad_1]
Throughout Dolly Parton's rich and prolific career, nothing is adored as much as "Coat of many colors". It has been a fan favorite since its release in 1971 as the second single from the album of the same name.
The Sweet Ballad, which she wrote while traveling with Porter Wagoner on a tour bus and on the back of a dry cleaning receipt, details the childhood of Dolly Parton who grew up in the Great Smoky Mountains of Tennessee. This will give us some insight into the country's iconic poor education, but the love of her family was more than enough to make her feel as rich as she could be.
RELATED: Top 10 Dolly Parton Songs You Must Listen To
The centerpiece of the song is a coat that her mother, Avie Lee, sewed from different rags. Avie Lee compared her daughter's coat to Joseph's in the Bible. This is how she ended up calling it "coat of many colors".
In 2015, Dolly's cherished "multi-colored coat" was brought to life in a dramatic film made for television. Written by Pamela K. Long, the film centers on the talented nine-year-old Dolly, played by child actress Alyvia Alyn Lind. It gives viewers more than a glimpse into the countryside queen's childhood, but also her upbringing in a family of twelve. It accurately describes their struggles, faith and love, and how Dolly managed to pursue her passion for music – thanks to the endless support of her parents.
Dolly produced the TV movie and approved the casting herself. Besides Alyvia Alyn Lind, the cast includes Ricky Schroder, Jennifer Nettles as well as Dolly's sister, Stella Parton. Dolly also served as the narrator.
Coat of Many Colors premiered on NBC on December 10, 2015. And like most of Dolly Parton's films, it has only expanded the country icon's remarkable legacy by breaking records and even leading to creating an equally well-received sequel, Christmas of Many Colors, which came out a year later.
Watch the trailer below and get inspired by the real life story of the Queen of the land.
[ad_2]
Source link