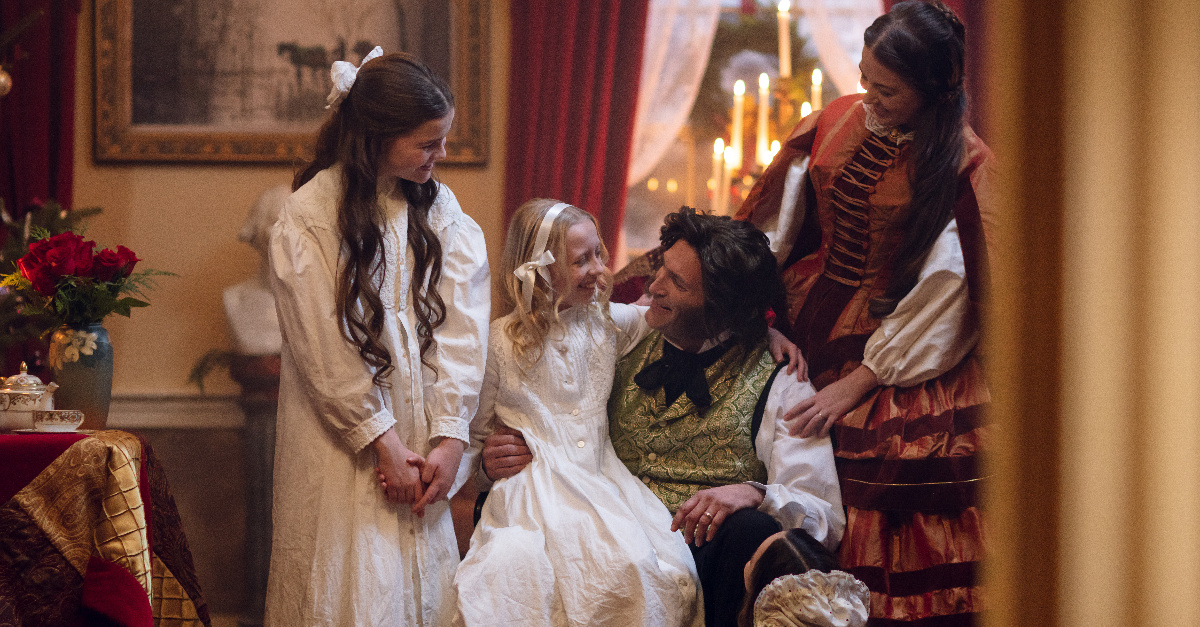 Sight & Sound launches film studio to tell stories of 'hope, truth and inspiration'
Sight & Sound, the theatrical ministry that drew millions to its Broadway-style Bible musicals, is expanding into movies.
The new venture, known as Sight & Sound Films, will produce and release films about characters in history who "changed the world because Christ changed them first," said Josh Enck, president and Sight & Sound story director.
The first movie, I heard the bellshits theaters during the Christmas season in December, telling the story behind the beloved Christmas carol penned by Henry Wadsworth Longfellow.
Sight & Sound operates theaters in Lancaster, Pennsylvania, and Branson, Missouri, which have attracted some 30 million visitors since the department was established in the 1970s. The musicals are based on men and women of scripture and feature massive sets, elaborate costumes and special effects. Each stage is 300 feet wide, the length of a football field.
The films won't be limited to biblical characters, "but we are committed to biblical principles," Enck said.
"Our films will portray true stories from the pages of the past waiting to be told," he said. "Like our brand in theaters, our films will have epic reach with life-changing messages. In the same way that our stage productions have a cinematic flair, our films have a theatrical flair. Both are steeped in spectacle, c that is to say of history."
Much of the cast and studio crew, Enck said, will be made up of Sight & Sound's current team.
"Thanks to the amazing Sight & Sound team full of artists, designers, actors, engineers, writers, builders and even animal trainers, we realized we had the resources in front of us. to become a movie studio," he said.
Matt Neff, chief executive of Sight & Sound, said the ministry wanted the films to "sound above the noise of culture and bring hope, truth and inspiration to the big screen".
"We are honored," Neff said, "that God has given us this opportunity to extend our passion for sharing stories of faith beyond the stage."
Photo courtesy: ©Sight & Sounds, used with permission.
Video courtesy: ©Sight & Sound
---
Michael Foust has covered the intersection of faith and current affairs for 20 years. His stories have appeared in the Baptist Press, Christianity today, The Christian Post, the Sheet-Chronicle, the Toronto Star and the Knoxville News-Sentinel.