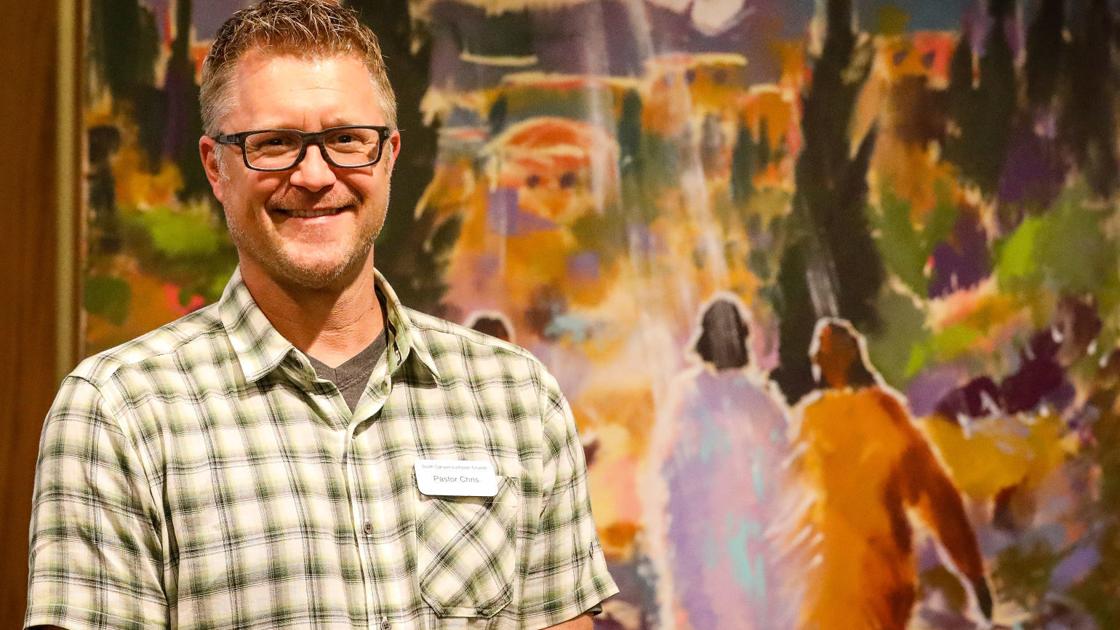 Real-time painting brings Bible story to life | Local
"I almost always find there is skepticism about an artist (in church) until people see and experience the process. Now they have a shared experience. They can talk to people about their church and their community and the walls just seem to be falling, "Oman said.
Prior to the June 30 service, Oman visited South Canyon Lutheran and adapted their paint color palette to complement the church's warm neutral brown color palette. The painting will eventually be hung in the communion area of ​​the church.
Oman's artistic ministry grew out of his love for painting and his previous careers as a teacher and pastor. Since 2011, Oman has deployed its "Drawn to the Word" ministry across the United States, China and Tanzania. Oman visits churches, public and private schools, non-profit organizations, camps including Outlaw Ranch in Custer, seminars, colleges and more with its "Drawn to the Word" events. He also gives painting workshops.
"My real joy comes from painting for people. When they tell me … there is something (in my job) that gives them hope, there is a promise greater than words can tell, it is the greatest reward for what I do Oman said.
Oman personalizes his paintings according to specific places and occasions. For example, Oman's work has been incorporated into anti-bullying school events. He painted the biblical story of the prodigal son, on request, for a male correctional facility.