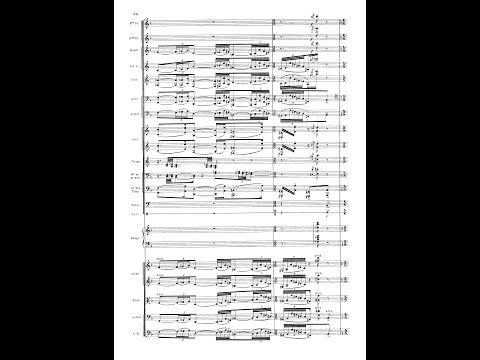 New Books on Early Christian Hymns
[ad_1]
While I was reading Andrew Perriman's book In the form of a god on ancient Christology (coming from Cascade and available for pre-order from the publisher and on Amazon), and his excellent and insightful treatment of Philippians 2:6-11, I wondered if anyone had suggested that the first verb, a participle, be understood in the present tense. In other words, Paul's praise of Christ stems from his insistence on having the same opinion of Christ:
Have the kind of mindset we see in Jesus Christ who, though now in a divine state of being, did not grasp equality with God, but made himself nothing.

At that time, to any observer, he looked like a servant. While he looked like any human being, he humbled himself and was obedient in going to his death on the cross. It was this obedience that was rewarded by God exalting him to the status that now sees him exist in divine form.
The book is full of ideas. Here is a longer form of the endorsement I wrote for Perriman's book, before shortening what I had to say to the appropriate word limit required by the publisher (including website you can read it in its most succinct official form):
In his latest book, In the form of a god, Andrew Perriman once again proved to be an incredibly creative and insightful thinker. While many scholars and lay people seem convinced that the issue of preexistence in New Testament Christology has been definitively resolved (in one of two diametrically opposed ways), Perriman responds first by doing justice to the range of possibilities and nuances, then articulating his own proposals and interpretations with impressive attention to detail. Whether you end up being convinced by his arguments or not, if the question interests you, you simply cannot afford to skip reading this book. He treats fairly the opinions of those with whom he disagrees. He never dismisses what others have to say but responds to their interpretations with keen attention to detail. His book will cause you to ask new questions and make you think even if you have paid close attention to the key Christological passages of the New Testament.
I also endorsed R. Alan Streett's book songs of resistance. Here is once again a longer blurb that I wrote before cutting it down to the shorter one that I submitted to the editor.
Although there have been many debates over whether any of the poetic passages in the New Testament are "songs" and what they mean, most past scholarship has focused on them as Lyrics alone without a comparable attention to the role of music in human societies in general and in the ancient context of primitive Christianity more specifically. In songs of resistance, R. Alan Streett links New Testament passages to relevant material as diverse as the Dead Sea Scrolls hymns, the Odes of Solomon, the Psalms, and hip hop. Relevant to anyone interested in Christianity or the Bible, this book will be of particular interest (and particularly rewarding reading) for those interested in religion and music, resistance to empire and/or the social framework of the first church. At every step of the journey, Streett provides a detailed exploration of the cultural, historical, and literary context of early Christian songs and the theology they express. The book also has deep relevance for those seeking to continue the subversive message and practice of the early church today.
Both of the above should be available in Denver at the joint annual meeting of the American Academy of Religion and the Society of Biblical Literature.
Of Related Interest: If You're Not Following Andrew Perriman's Blogyou should be!
Mike Bird blogged about Jewish monotheism and make videos about it. Philippians 2:6-11 as a hymn also recurs in his article on religious visions in early Christianity.
Bob Cornwall blogged about the hymn passage in Colossians 1:15-20.
Despite what this post said, there is no "biblical doctrine of the Trinity.
In case you missed it, I answer the question of whether the Trinity is taught in the Bible here:
Finally, returning to the musical theme, here are some biblical musical elements that you may have missed. First, A Simple Magnificat by Ellen Taafe Zwilich:
Then here Dance of Abisag by Florent Schmittoffering a treatment of a story rarely placed at the center of a musical work.
There is a site dedicated to the music of Schmitt which includes an article on this work and where it fits among his orientalist biblical compositions. I loved music at Magdalen College Chapel, University of Oxford. The many different settings of the Magnificat and Nunc Dimittis as well as reading other texts and singing the Psalms not only lifted my spirit but also engaged my brain academically with my project on John the Baptist.
[ad_2]
Source link