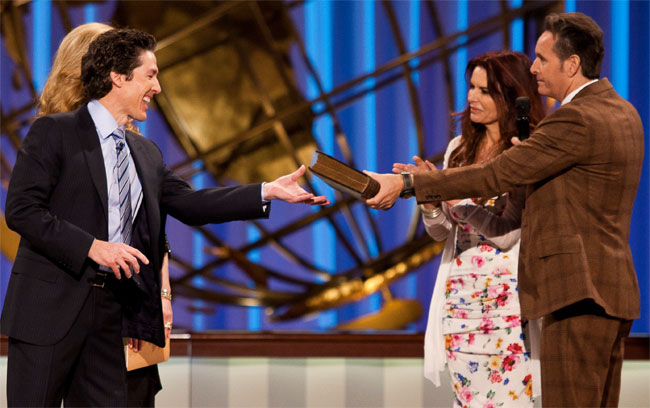 Lakewood discovers 10-hour Bible film
Rome Downey and Mark BurnettThe epic 'The Bible' TV series won't appear on the History Channel until March, but the Hollywood power couple are busy touring churches to promote their 10-hour docudrama and stopped in Houston this weekend. end for a visit to Lakewood Church.
Downey, known for her 10-year role in the TV series "Touched By An Angel", and her husband Burnett, creator of reality TV shows such as "Survivor", "The Voice", "The Apprentice" and " Shark Tank, "have spent the last few years developing the series which they hope will inspire people to pick up a Bible and read it.