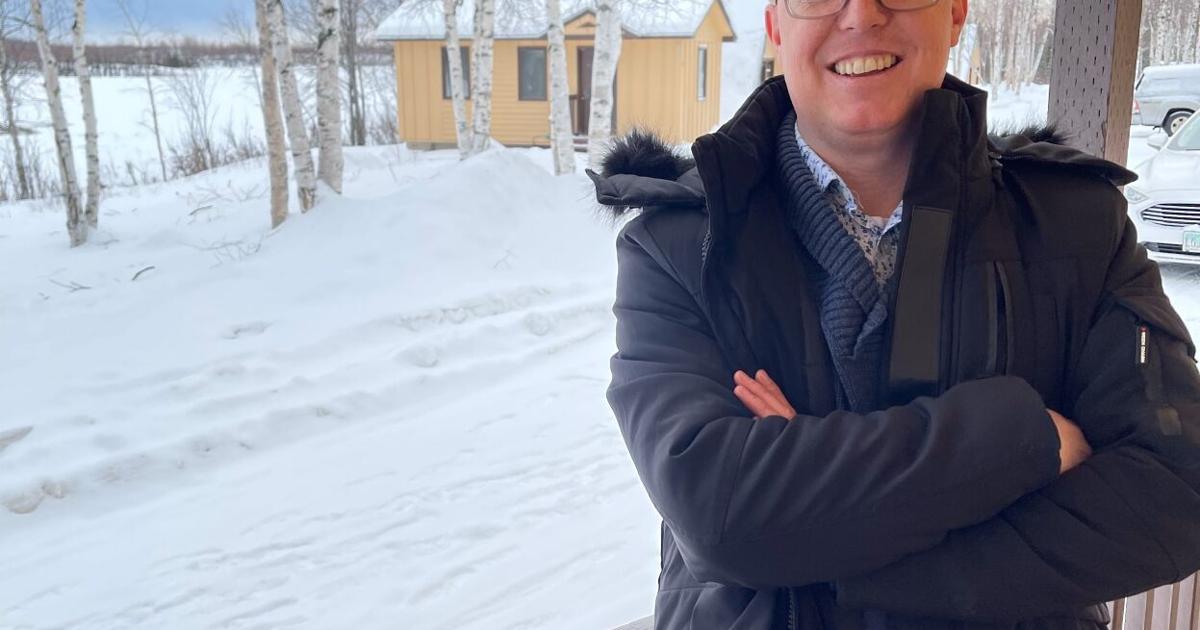 Growth Through Revitalization: Local Pastor, Community Leader Writes Books and Speaks in Alaska | News
[ad_1]
ASHLAND Dr. Desmond Barrett has dedicated his life to the service of God and said the first step on the path to that service is to listen and seek God's plan in our lives.
Barrett, who is pastor of Summit Church of the Nazarene and director of Ashland's community kitchen, has written two books in an ongoing series on church revitalization and speaks regularly on the subject. Awareness of God's purpose, he said, is the key and cornerstone of revitalization.
Barrett's first book, Revitalizing the Declining Church, was released in 2021 and is available on Amazon.
"These are 10 stories of churches that have been revitalized," Barrett said. "These churches were either in decline or plateauing."
He added that they managed to turn the stasis or slowdown into a recovery. Sharing these stories as positive examples highlights both current church issues as well as some misconceptions about what exactly a small church is.
"The average church in the United States has about 65 members," Barrett said. "And it's in all denominations." Within my own denomination, that number is 75% with 99 members or less, and of that number, 50% of that number is 50 or less. So, as I always share with people, we don't have small churches. Many pastors or church members will say I go to a small church, or pastor a small church. But what we have to say is that we have a medium-sized church.
Barrett said the temptation is to highlight or focus on megachurches that have hundreds of members, but that comparison is far from accurate. His own church regularly sees 100 to 140 members each Sunday, which is a dynamic number, but compared to a church that regularly "welcomes" hundreds, that might seem quite small.
"So the first book is an encouragement to pastors, church board members and lay people who, when they read these stories, can realize that they are not alone," Barrett said.
This is crucial, he said, because we often tend to feel isolated by life's problems and lack common difficulties.
"There's a great quote from Dr. Nina Gunter that says, 'We're not in crisis, we're in Christ.' And that's what we have to remember," Barret said. "And that's what the first book is about."
The realization that many people view their church as "small" and thus limit themselves is something Barrett has been working to change for some time. His reasoning is that God has a plan for churches large and small, and the focus should be on discovering that plan.
"When I took my first church to southwest Virginia, I had eight people," Barrett said. "And I remember standing in the hall of my church and begging God to send me one more person every week.
"Send me a new person, send me a new family, send me someone," he said of his prayer. "But it would be the same eight people and my family."
Barrett admitted it was depressing for him as a pastor because he stepped out of the secular world, ran a business and got involved in local politics. He had succeeded, the "big fish in a small pond," and the small numbers in his church made him feel that he had somehow failed as a pastor.
"I was having a hard time adjusting to what God was doing," Barrett said. "He was doing new work on me, and also doing new work in this church. But in the end, I told God that if I ever put myself in a position to talk to pastors or churches like the one I had there, I would be the encouragement not the discouragement.
Over the years, Barrett would earn first his master's degree and then a doctorate, but this lesson was taken to heart and remained at the forefront of his thoughts.
"When I did my doctoral dissertation, it was on church revitalization," Barrett said. "And my subject became the title of my first book. I had evaluated a number of churches here in Kentucky, and that's when I decided I wanted to turn this research paper into a book that a bi-vocational pastor could read one story at a time. . And at the end of each short chapter, there are four or five of what I call "revitalization awards", things that you could discuss with other pastors and ask them what they got out of each chapter.
"That's what God had put in my heart," Barrett said.
During this time, Barrett had also recorded a podcast called The Rural Revitalization Network Podcast.
"I had also helped a friend create a network of medium-sized churches in rural America to connect." The effort was to serve as a connection through podcasts, writing, and ultimately a conference.
"I did that for 42 episodes," he said. "Then I started working with my local district. It's just east of I-75 in the state of Kentucky for the Church of the Nazarene. And we developed the Church Revitalization Network for Eastern Kentucky.
Based on this, Barrett developed a podcast titled Revitalizing the Declining Church and also began writing for Outreach Magazine, a magazine for the Evangelical Church. After 45 articles published once a month, Barrett is now published weekly in this magazine.
Barrett said he started looking at his articles and felt there was something more that could be done based on this writing. The reexamination is what led to his second book, which he says compliments and adds depth to what was done in the first book of shared stories. He had the compilation of wonderful revitalization stories, but wondered how he could add "meat" to those solid "bones".
The second book is called Addition Through Subtraction and is designed to offer practical steps for the church revitalization process. It will be available, Barrett said, between May and August 2022, through Wipf & Stock Publishing in Oregon. Barrett also has a third and fourth book in the works.
The third book will be titled Mission Reset (a collaboration with the Nazarene Mission Society for Virginia) and is an examination of how to take the concept of mission from the Bible and practical applications in the church, and outside the four church walls," Barrett said.
Barrett's fourth book, untitled at this time, will be a look at the 10 leadership powers for pastors to lead their churches. The fourth book will be in collaboration with Dr. David Church, Past President of Nazarene Bible College. In the meantime, once the second book was approved by the publisher, Barrett said he started taking the "On the Road" message.
Barrett describes this "road trip" as intensive activities that he takes, going to different places to talk about revitalization. He recently traveled to Alaska with the Church of the Nazarene in the Alaska District and held a week-long training there. He also traveled to the Indianapolis district for training and is scheduled to travel to the East Ohio district outside of Canton on Tuesday. But the training, he said, is not exclusive to the Nazarene Church and has value for all denominations.
"I could also teach Baptists or Methodists that," Barrett said.
"I teach from a big 'C' Christ perspective," Barrett said. "Not just a Nazarene perspective. And when I write the books, it's not just from a Nazarene point of view, but from a Christian point of view. When we get to heaven, there will be no more denominational divisions.
"And if there is, then I'll tiptoe past your section," Barrett joked good-naturedly. "But at the end of the day, what we believe is that it's the invitation of Jesus into your heart that gets you into heaven."
Barrett said a focus on Christ is the main part of his message, and an awareness that it is this faith and not man-made rules and patterns that is the soul of the church. Through his teaching, he highlights some of these "rules" that can lead to church stagnation and inhibit revitalization and growth.
"We can debate these things," Barrett said, "But at the end of the day, it's not these things that get us in or keep us out of heaven. So when I talk about revitalization, I am not discussing theology, but rather focusing on the tools that churches that have gone from death to growth have followed.
Revitalization begins with reassessment, Barrett said. But the overriding importance should always be to seek God's plan for the church and its message above all else.
[ad_2]
Source link