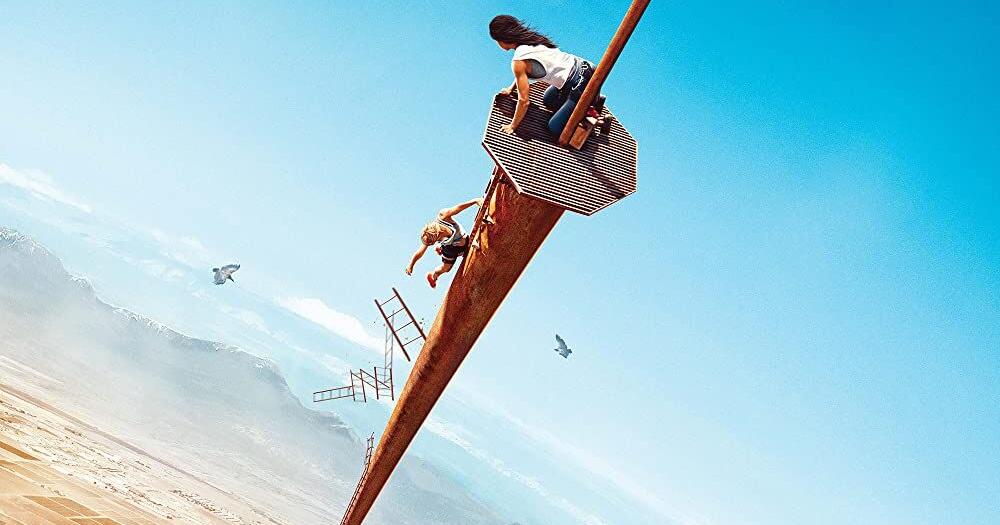 Film preview for the weekend of August 11-14 | Event calendars
OPENING
"Bodies Bodies Bodies" – (Horror, R, 95 mins). What started as a hurricane party planned by a group of wealthy young adults at a remote mansion goes horribly wrong and turns deadly.
"Fall" – (Thriller, PG-13, 107 mins). Friends Becky and Hunter's life is all about pushing boundaries and conquering fears. But after climbing 2,000 feet to the top of a remote radio tower and finding no way down, their skills are put to the test.
"Inu-oh" – (Animation, PG-13, 98 mins). An animated rock opera featuring a cursed musician and dancer.
"Laal Singh Chaddha" – (Comedy, PG-13, 159 mins). The story of a simple man's journey that brings love, happiness and laughter.
"Mack & Rita" – (Comedy, PG-13, 95 minutes). A 30-year-old writer wakes up to find she's transformed into her 70-year-old self after a wild weekend in Palm Springs.
SPECIALITY
Cinema in the Park – "Summer of Soul (…Or, When Revolution Couldn't Be Televised)" – (Music, PG-13, 117). A documentary about the 1969 Harlem Cultural Festival that promoted black pride and unity with African American music and culture. 6:30 p.m. Saturday. (Monument Valley Park. Registration: tinyurl.com/3nmf2u98).
"DCI 2022: Big, Loud & Live" – ​​(Concert, unrated, 315 mins). Fifteen drum corps ensembles performing live from the World Championship preliminaries at Lucas Oil Stadium. 4:30 p.m. Thursday. (Cinemark Tinseltown, Cinemark Carefree, Regal Interquest).
IN PROGRESS
"The Black Telephone" – (Horror, R, 102 minutes). Rating: B-, Katie Walsh. A 13-year-old boy is abducted by a child killer and put in a soundproof basement, where he begins receiving calls through a disconnected phone on the wall. During the calls, he can hear the voices of the killer's previous victims.
"Bullet Train" – (Action, R, 126 mins). Rating: C, Katie Walsh. During a nonstop ride through Japan on a bullet train, five assassins on board realize that their missions have something in common.
"DC League of Super-Pets" – (Animation, PG, 106 mins). Rating: B-, Katie Walsh. Krypto the Super-Dog and Superman are best friends and fight crime side by side. However, when Superman is kidnapped, Krypto must rely on his own powers to save him.
"Easter Sunday" – (Comedy, PG-13, 96 minutes). Comedian Jo Koy plays a man who returns home for Easter to celebrate with his drinking, bickering, and loving family.
"Elvis" – (Biography, PG-13, 159 minutes). Rating: A, Katie Walsh. The story of rock 'n' roll star Elvis Presley explores his rise to stardom and the changes he made to his music.
"Journey to Hell" – (Comedy, PG, 101 minutes). After waking up from nearly drowning and dreaming of going to a real biblical hell, a man is a changed person for Christ.
"No" – (Horror, R, 135 minutes). Rating: A, Katie Walsh. Keepers of a horse ranch in California discover a force that affects animal and human behavior.
"Paws of Fury: The Legend of Hank" – (Animation, PG, 97 mins). Rating: D, Mark Kennedy. When a hound named Hank finds himself in a town full of cats, he realizes they need a hero to help them defend against a villain who plans to wipe their town off the map.
"Thor: Love and Thunder" – (Action, PG-13, 125 minutes). Rating: C, Katie Walsh. Thor gets help from King Valkyrie, Korg, and ex-girlfriend Jane Foster to defeat Gorr the Butcher God, who is trying to make the gods disappear.
"Top Gun: Maverick" – (Action, PG-13, 131 mins). Rating: A, Katie Walsh. After finding himself forming a detachment of Top Gun graduates for a mission that demands the ultimate sacrifice of those who fly it, Navy Airman Pete "Maverick" Mitchell must face his deepest fears.
"Where the Crawdads Sing" – (Drama, PG-13, 125 mins). Rating: C, Katie Walsh. Kya was an abandoned girl growing up in the swamps of North Carolina, which isolated her from her community. When a man Kya was involved with is found dead, the community singles her out as the prime suspect.
(Editor's note: Please contact individual theaters for showtimes.)
COMPILED BY CARLOTTA OLSON, THE GAZETTE