Ex-police officer who killed man for texting during film is cleared of murder
Former Florida cop Curtis Reeves, 79, fatally shot Chad Oulson, 43, in 2014 after the pair got involved in an argument over Oulson using his phone to text the baby -sitter of her child during the previews.
The pair argued and when Oulson threw his popcorn at Reeves, the retired police captain drew his gun and shot him in the chest.
Oulson's wife, Nicole, was also punched in the hand.
Reeves said he feared Oulson would "beat the hell out of him" and in a police interview he said: "I don't think anyone's ever put me in the face like that and that scared me."
He had previously attempted to have the case dropped, seeking protection under the state's controversial "Hold Your Grips" law, but was dismissed by a judge and the case went to court.
Testifying in court, Nicole Oulson relived the incident – telling the courtroom: 'I felt like my hand had been ripped off.
"He [Chad Oulson] took a few steps then collapsed. I knew he was much worse than me.
She also testified that her husband did not use profanity during the exchange.
She said, "He said, 'What's your problem? The movie hasn't even started yet.
After that, Reeves left to complain to the cinema manager before returning, where the argument resumed.
Video footage shown to the jury appeared to show Oulson grabbing popcorn from Reeves and throwing it at him. In response, Reeves drew his gun and fired a single shot.
On Friday, Reeves was cleared of second-degree murder and aggravated battery.
Speaking after the verdict, he said: "It was a sad day for everyone on both sides. This should never have happened. I never wanted this to happen.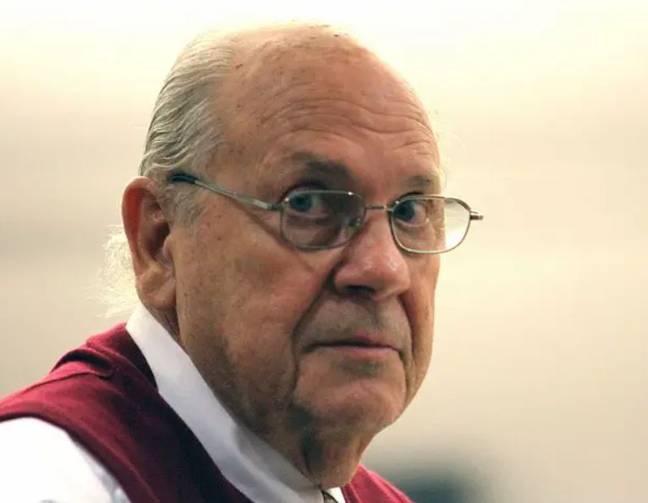 He was seen laughing and joking with the press, while saying he was happy the eight-year legal battle was over.
He said: "It was trying, not just for me, but for my family.
"It was a tough time for all of us with the restrictions and everything that's happened over the years. It was very difficult to manage. »
He went on to say that he is now looking forward to his daughter's wedding the next day.
Oulson's widow, Nicole, wept as the jury's verdict was read – she and other family members gathered in the parking lot of the Dade County Courthouse, the Daily Mail reporting that they could be heard saying, "I don't understand". I don't understand" as they cried and hugged.