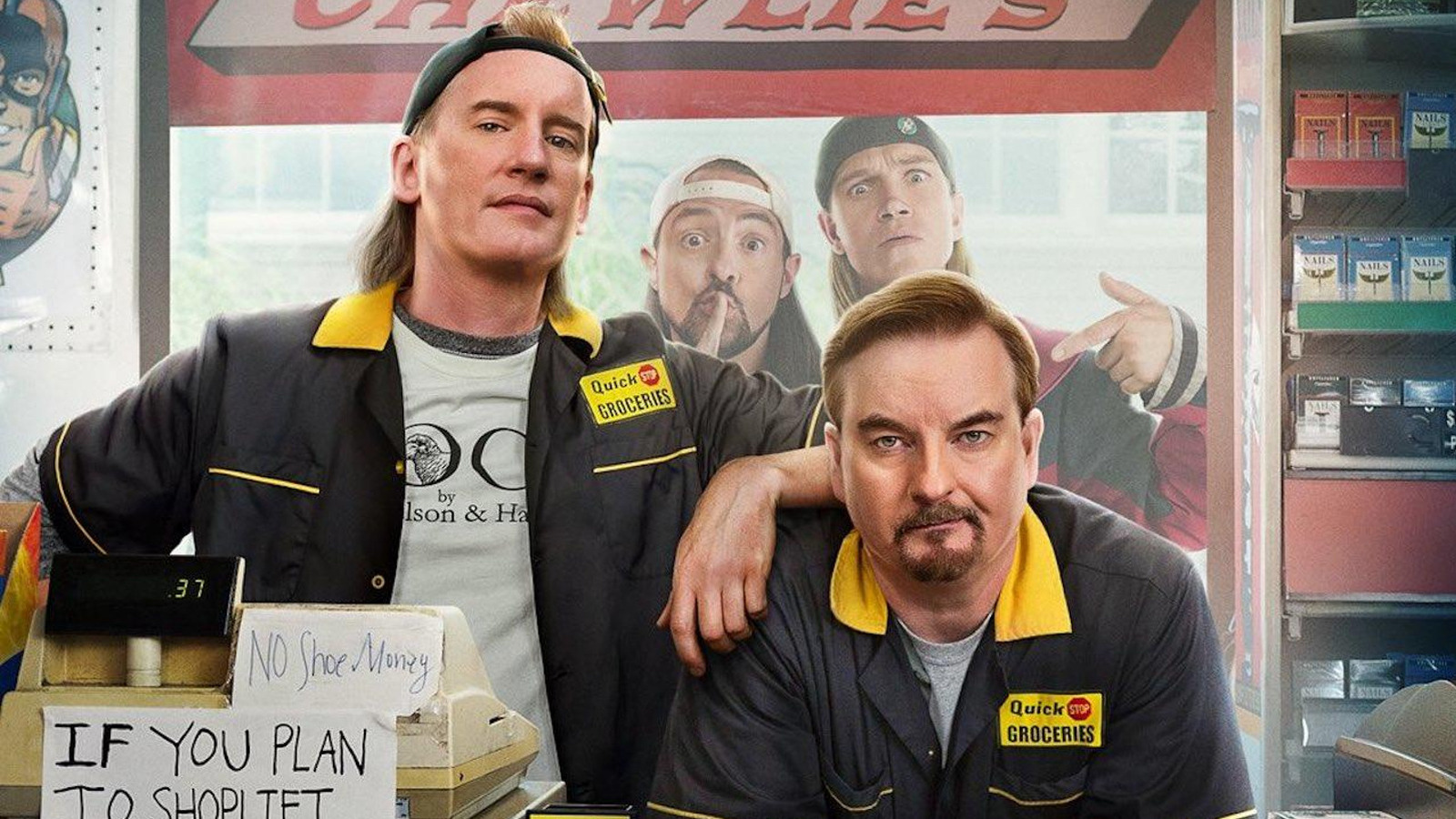 Every Kevin Smith Movie Ranked From Worst To Best
If we had to choose the Kevin Smith film that resists the least, it would be "Yoga Hosers". The second part of Smith's still incomplete "True North" trilogy (sandwiched between 2014's "Tusk" and "Moose Jaws," which has yet to be filmed), is inspired by a disposable gag directed by Smith's former producing partner and co-host of his SModcast podcast, Scott Mosier.
The titular phrase caught fire with fans, and after Smith noticed the chemistry between his daughter Harley Quinn and Lily-Rose Depp during their time on "Tusk," he went deeper into giving the pair their own movie. They play convenience store clerks, musicians, and yoga enthusiasts who become embroiled in an evil Nazi plot involving a crazed Canadian Führer and an army of demonic SS sausages known as "Bratzis."
Ironically, Smith's lowest rated film also has one of its biggest stars. Lily-Rose's father, Johnny Depp, plays the eccentric French-Canadian detective Guy LaPointe, delivering a larger-than-life performance. Although you would hardly know it's him because of his accent and excessive makeup. While that sounds promising, things quickly turn into a mess of Nazi, bratwurst, and showbiz impressions, led by Smith's buddy and voice, Ralph Garman. Clearly the creative force behind the duo's "Hollywood Babble-On" podcast, Garman seems at odds with the film unfolding around him. Still, the fact that such a weird movie exists is still undeniably impressive.