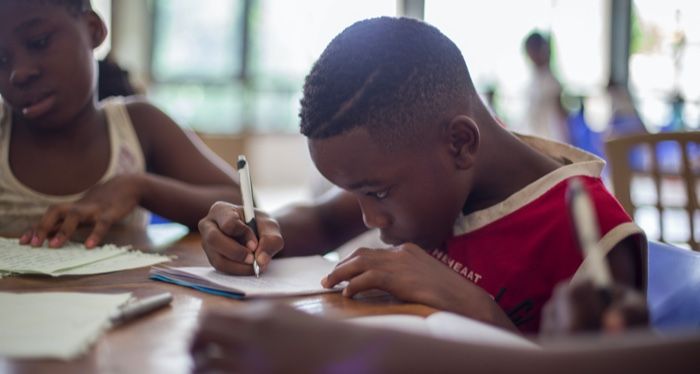 Books have helped me understand how my child learns and in doing so have helped me become a parent
[ad_1]
This content contains affiliate links. When you purchase through these links, we may earn an affiliate commission.
I'm not a huge fan of most parenting books. Many never consider or include disabled children or any child who deviates from an arbitrary standard, and they mostly assume a two-parent household, often with one stay-at-home parent. There's a huge lack of diversity in parenting books, and so most of the ones I tried to read when my son was a baby and toddler, I ended up literally throwing them in the trash.
As he gets older (he'll be 6 soon) the parenting books have gotten a bit better – or maybe they're just the ones I've chosen to read, having honed in pretty well my BS meter now. Now the books deal more with the cognitive aspects of children, like the books by Daniel Siegel and Tina Payne Bryson — The whole-brained child and Discipline without dramaand, for example; or those like how children learn by John Holt and Free to learn by Peter Gray. But I would be remiss if I didn't mention something else.
This post was supposed to explain how the books have helped me learn more about how my child learns, and how it's not only been good for home schooling, but also for parenting in general and for understand it better – but when I thought about it and when I looked at my stacks of books, I realized that I also had to talk about how books helped me look myself, and how I parent, because the two are linked. Being a parent is a journey. Parenthood holds up a mirror to you, every day. It challenges you, highlights your weaknesses and strengths, and forces you to really examine long-held beliefs, your own childhood, and how you want to raise your own child. Popular Instagram/Facebook accounts talk about it daily, like Iris Chen's Untigering, Nina Palmo's Raising Wildflower Kids, and Leslie Priscilla's Latinx Parenting. (There are far more parenting websites and social media-based organizations out there than there are published books on parenting – this is an ongoing gap in the books on parenting space. parenthood that needs to be fulfilled).
Despite all the natural abilities and parenting skills one may have, you simply cannot prepare for your child to stop you in your tracks and force you to watch yourself carefully, for whatever reason. The book Raising Good Humans: A Mindful Guide to Breaking the Cycle of Reactive Parenting and Raising Kind, Confident Children was a book I might skip in the store if I saw it, but when I read the summary online I thought eh. Alright, maybe. In an accessible, non-judgmental way, she writes about how parents respond to stress from instinct – yelling, slamming, etc. a conscious effort not to be so? What if we stopped for a minute, took a breath, and then reacted? Our children learn to act and react by observing us.
It sounds easier than it is, and the author realizes that. But I do know that for me, having this book really helped – with self-care (needed for everyone, especially parents in a pandemic), problem solving, etc.
The book Untigering, which I mentioned above, is another that has helped me. The title is a nod to the idea of ​​"mother tiger," and Chen deconstructs it in her book. She looks at gentle/peaceful parenting, how you were raised and unlearning expectations or beliefs, and making our own way, through connection, rethinking what we've learned about parenting, acknowledging individuality and decolonizing things like parenthood and our ideas of achievement/success. It's a deconstruction and redesign of yourself as a parent, which is just as important as any traditional parenting or "discipline" book one might read. This was a red flag for me, as a recovering Type A performer.
Learning, cognition and parenting
When my son was a baby, I had the wonderful weeks book, just like any other new parent. I threw this away pretty early, after it became clear that not only was it causing me no more anguish, after a few months, he deviated from it a little. (I would be happy if I never had to hear about "jumps" again). Most of the parenting books, as I mentioned, didn't fit either. So at first I was cautious about choosing books about how children learn and their cognitive development – but I was pleasantly surprised, at least with the ones I chose.
When my son's kindergarten closed, I got to see how he learns, up close and personal. I suspected he was a visual and kinesthetic learner, and I was right. I started reading Maria Montessori's books and realized that the multi-sensory approach, which also emphasizes movement, worked better for my son. Once I found this approach, it changed everything with learning – and because he was home with me while I worked, changing our approach to learning to make it fun, accessible and appropriate , improved our relationship. Learning has ceased to be a chore and has become a pleasure.
Julie Bogart's new book, Raise critical thinkerscame out in February, and since I loved his book The Brave Apprentice (which is basically THE secular bible of homeschooling), I couldn't wait to read it. She explains why critical thinking is so important and how this skill is not often emphasized or fully developed in schools today. Bogart offers clear exercises in each chapter for parents of children of different ages to do with their children: questions about their work, deep reading activities, sensory details; all of which helps children (and adults!) examine their beliefs, biases and ideas. , and encourage them to question and examine. It's also a good reminder for me – the aforementioned autopilot often causes us to ignore much of the world around us, and re-examining long-held beliefs or ideas is always a good thing.
I mentioned The whole-brained child earlier, and although some people hate it, I found it useful. It's not something I would usually pick up, but I kept seeing it in piles of books and thought I'd see what it was. It's written in a very accessible, even humorous way, and discusses how those awful parenting moments are an opportunity to help you and your child be better – which is a helpful way to reframe, at least for me. I think about my child's cognition and level of development, and how we see things in two very different ways.
Look: I'm not a super parent. We are all upset, we are all pushed to our limits with our children. We all have our triggers pushing those buttons – and boy, oh boy, do our kids just know how to press those buttons. Am I still Mary Poppins? Nope. But learning more about how my child thinks and processes helped me reframe the moment.
Over the years, what has been the most useful and beneficial for my parenting has not been the traditional books on parenting or babies (if they work for you, great!), but the books on learning and cognition and the decolonization of parenting and nurturing. (which is a separate post of its own, tbh). I used to skim through learning and cognition books from childhood, and if I wasn't homeschooled, chances are I still will. But I'm glad I didn't, because what I learned about my son and myself changed the way I approached things.
Did you find any parenting or parenting books helpful?
If you're looking for more book suggestions on these topics, check out this article on parenting books for people who hate parenting books, and this article on how to read when you have a baby.
[ad_2]
Source link